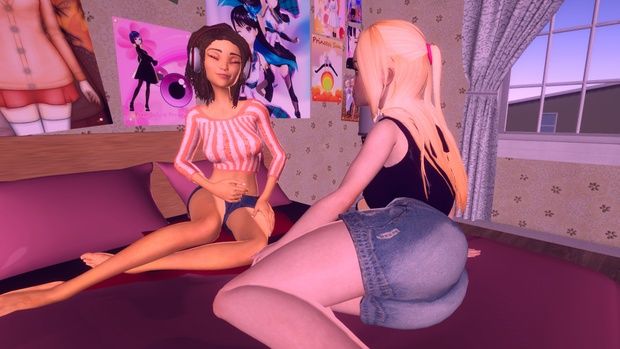 Malixe Steps 4 Happiness version 0.2.2.2
Porn Game
The story focuses on four characters, an 18-year-old boy, his father, his father's girlfriend, and the stepdaughter of the father's girlfriend's previous marriage, all living in the same house. During the game, the player will switch between the four characters and will have to choose their lines and actions. Each interaction between the characters generates feelings that are expressed in their faces. The balance between these feelings generates the happiness of each character. The good ending will depend on the happiness of the four.​
Changelog v0.2.2.2
Fixed an issue causing a crash if you went back to the main menu and tried to start the game.
Changes to shaders to fix lighting issues.
The lighting of all scenes has been adjusted to suit the changes in shaders.
Eliminated the need to go through the anime quest to see the end of Step 2.
The end credits now tell you a little bit about what you missed in the game.
Fixed some logic issues.
Reduced the time of transitions and dispensed the need to show the outside in short transitions to the same place.



21.01.2022 add version 0.2.2.2